Rocky Mountain Chocolate Appoints Kara Conklin as New Vice President of Franchise Development
Addition Represents Completion of New Leadership Team

Company Seeks to Secure Multi-Unit Expansion Agreements to
Open 100+ New Franchised Stores Over Next Several Years
DURANGO, Colo., Nov. 13, 2023 (GLOBE NEWSWIRE) --  Rocky Mountain Chocolate Factory Inc. (Nasdaq: RMCF) (the "Company", "we", "RMC", or "Rocky Mountain Chocolate"), an international franchisor and producer of premium chocolates and other confectionery products, including gourmet caramel apples, today announced the completion of the rebuilding of the Company's senior leadership team with the appointment of Kara Conklin as its new Vice President of Franchise Development, effective November 13th. She is reporting directly to Rob Sarlls, CEO of the Company.
The addition of Ms. Conklin completes Rocky Mountain Chocolate's senior leadership team. With this move, coupled with the Company's ongoing rebranding and store redesign efforts, Rocky Mountain Chocolate is now poised to secure new store opening commitments, from both existing franchisees and particularly new multi-unit operators, toward realizing the Company's strategic plan to open over 100 new franchised stores over the next several years.
Ms. Conklin has nearly two decades of franchise development and operating experience, beginning her career with the Subway® network, Quiznos®, Coffee Bean & Tea Leaf®, and Jamba®, among others. Most recently, she served as Director of Franchise Sales for the West Coast for Focus Brands®, representing such brands as Auntie Anne's®, Cinnabon®, McAlister's Deli®, Moe's Southwest Grill®, and Schlotzksy's®.
"I am delighted to welcome Kara to the Rocky Mountain Chocolate team," said CEO Rob Sarlls. "Kara brings a wealth of highly relevant experience, a strong track record with multi-unit operators, and excitement for our brand transformation. Her passion and drive to broadly expand Rocky Mountain Chocolate, both geographically and especially with sophisticated franchisee investors, will serve us well in driving store growth and increased demand for our premium chocolate products."
"I am honored to join the Rocky Mountain Chocolate family, especially at this exciting pivotal moment in the Company's history," said Ms. Conklin. "While a passion for, and love of, chocolate has always been a driver for franchise investments, substantial AUV growth since COVID, coupled with the brand's new look and pending store redesign, together make for a powerful and compelling selling proposition. I am excited to work with our best existing franchisees, as well as new multi-unit investors, to expand Rocky Mountain Chocolate's footprint."
About Rocky Mountain Chocolate Factory, Inc.
Rocky Mountain Chocolate Factory, Inc. (dba "Rocky Mountain Chocolate") is an international franchiser of premium chocolate and confection stores, and a producer of an extensive line of premium chocolates and other confectionery products, including gourmet caramel apples. Rocky Mountain Chocolate was named one of America's Best on Newsweek's list of "America's Best Retailers 2023" in the chocolate and candy stores category. The Company is headquartered in Durango, Colorado. Its subsidiaries, franchisees and licensees currently operate over 260 Rocky Mountain Chocolate stores across the United States, with several international locations. The Company's common stock is listed on the Nasdaq Global Market under the symbol "RMCF."
Investor Contact
Sean Mansouri, CFA
Elevate IR
720-330-2829
RMCF@elevate-ir.co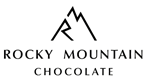 Source: Rocky Mountain Chocolate Factory, Inc.

Released November 13, 2023